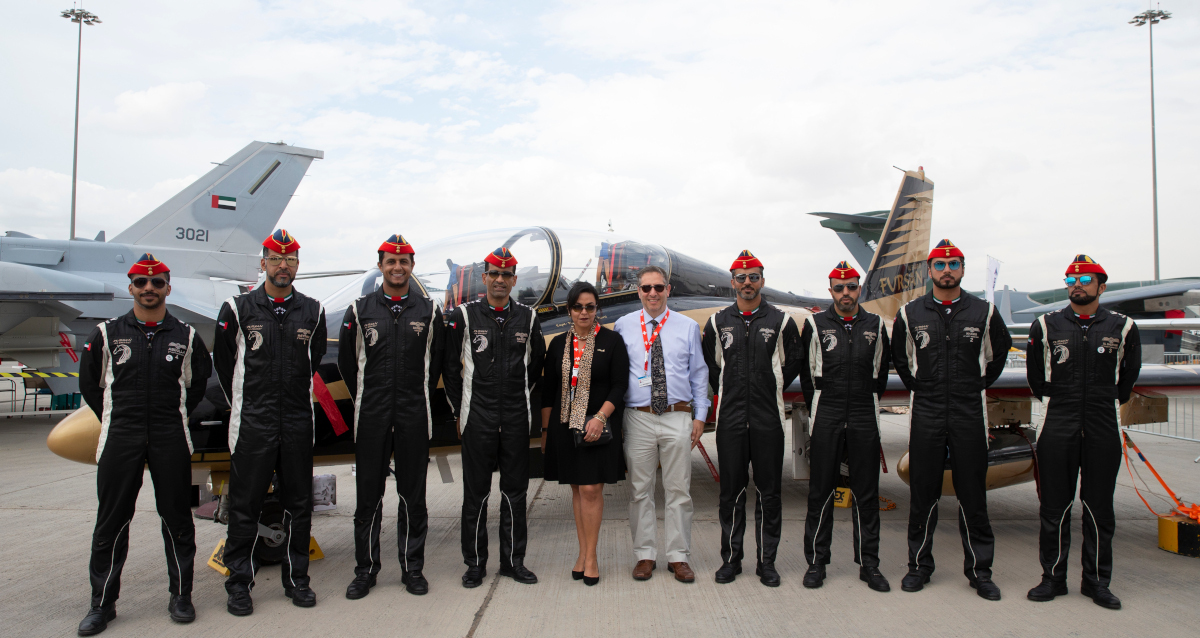 Im Einsatz die NEUE CR777 während des Fluges auf der Dubai Air-Show
Der Kommandant von Al Fursan, Herr Nasser Ahmad Salem Al Obaidli, Kunstflugteam von Dubai, Vereinigte Staaten, verwendet die neue Sonnenbrille CR777 von CARUSO
LED over 500 lux must be placed of a distance of 500mm according EN 62471. To Optical Radiation Hazard is introduced in directive 2006/25/EC and brought into force by law by the 27th April 2010. which photobiological risk values can effect lamp radiation.
WHAT SHOULD WE DO if we have more than 61000lux?
E= 61000-81000lux
Col. Nasser Ahmed
ALFURSAN LEADER
He is flying in U.A.E.
UAE National Aerobatic
Team leader of pilot team
CARUSO Pilot sunglass CR188
E= 61000-81000lux
Daniel Treyer Commander, Swiss Int. Airlines
I really appreciate the CARUSO Pilot glasses because they guarantee an optimal protection.
Also the contrast is excellent in all lighting conditions and with the exchangeable reading lenses this demand is also covered.
E= 61000-81000lux
Rally Dakar 2021
Lionel BAUD et Loïc Minaudier with CARUSO Pilot sunglasses
Position 25
56h 45' 10" + 09h 26' 56" 00 h
E= 61000-81000lux